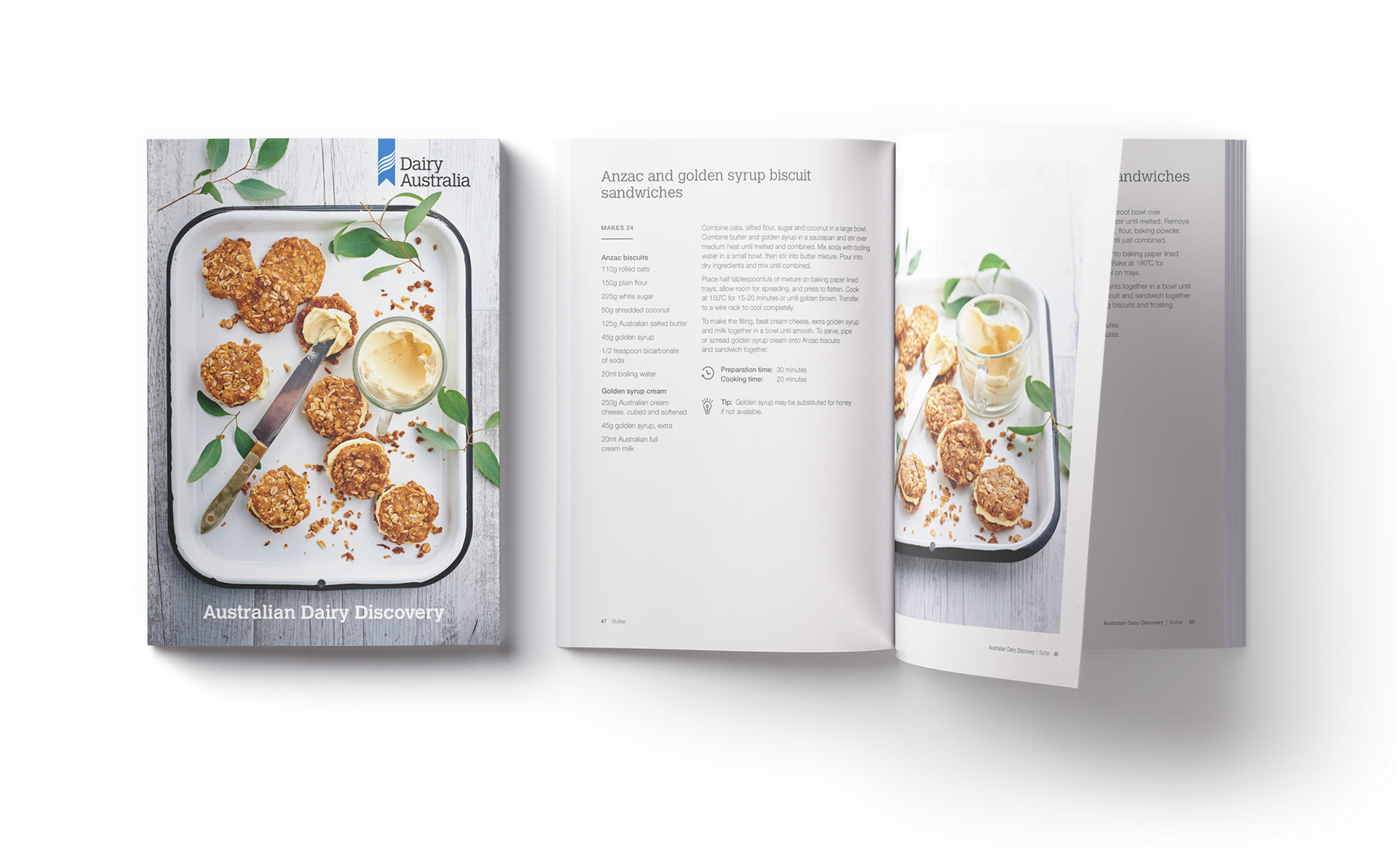 The 'Australian Dairy Discovery' cookbook for was designed to
showcase the versatility of world-class Australian dairy foods. 
I worked with Dairy Australia's test kitchen 'The Dairy Kitchen' to design a new layout and easy to follow cookbook for international readers. The recipe book was also translated into five languages and distributed to five countries.